The Christian pastor had paid for a new family car to be chauffeured from the house where I was prayed for, all the way to my destination in the city of Balikpapan. The driver, a man getting on in years, was a very pleasant man and it was a relief to spend time in his company on this next leg of my 100th world record attempt.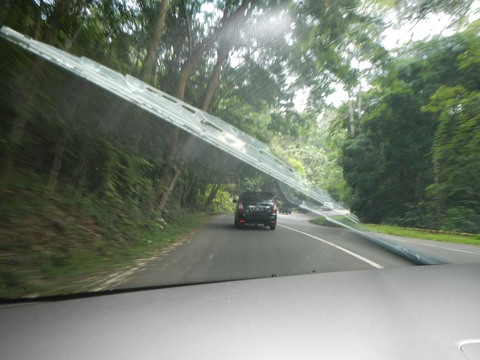 He drove responsibly all the way. He asked if I'd mind if he smoked and when I said yes, he politely put his cigarettes aside for the entire journey. Each time we stopped he told me why, where he would go and how long he'd be. He bought me snacks to make my trip more pleasant and he tried to chat to me, even though we couldn't exchange more than a few dozen words in broken phrases. When he dropped me off, he didn't try to solicit any cash from me, which is common amongst drivers who've been pre-paid. I liked him a great deal.
But I never mentioned the purpose of my trip to him, since I didn't think he'd understand it. So I shuffled a lot on my seat as we drove along, each time telling him I couldn't get comfortable. That was half the truth, but trying to explain a lock on my nether regions would have been too much effort using my 20-odd words in the local language, Bahasa.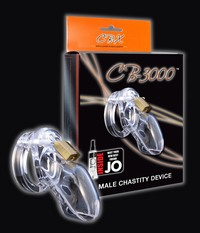 Besides, I was starting to get really, really wary now. I'd had the device on since November 22, and a month chaste was taking its toll on me. I was no longer in the mood for explaining my situation repeatedly, although I did have that info printed out in the national language of Indonesia. Even so, anyone I showed the document to would glance at me strangely after reading it and usually ask me questions. I couldn't have been bothered any longer. I was starting to dream about the end of this world record attempt, and counting down the days was an emerging priority for me.