I left Denpasar, Bali, Indonesia, on 22 November. Back then – which feels like a very long time ago, my CB-3000 was something new, something of a novelty, something I'd need to get used to. It's now 9 December and much has changed in my attitude and outlook. Most noticeably of all, the device has become a part of me in many ways, I feel.
I've also got somewhat used to the routine: taking video for the world record guideline requirements, hitchhiking and using my translated info as I do, looking for suitable geographical landmarks at which to establish my waypoints and so on. I've been doing this now, bit by bit, for weeks and when this world record attempts ends, I may feel a little lost for action.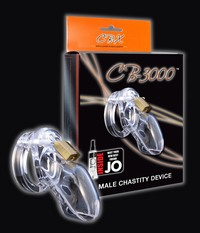 But don't worry – I've thought of a solution in advance already, and that's to make my next world record attempt soon. So, if you're involved with a company or non-profit (preferably in the environmental sector), now's a great time for you to make contact to discuss possibilities.
Until then, though, the dotted and solid white lines which characterize tarred roads the world over are my lot. I've been watching them streak in and out of my view as I've sat on motorcycles, on buses, in 4x4s, in family cars, in people movers and trucks for days and nights and more days and nights. And that's not to mention the ripples of ocean water which passed my vision too for hours and hours and hours as I crossed the Java Sea to get to this huge island.
That leads me to wonder about the statistics behind this journey of mine which spring to mind. Here they are.
Islands crossed – 3
Nations entered – 3
Seas traversed – 1
Cars travelled in – lost count
Buses travelled in – 4
Taxis used – 0
New friends made – plenty
Ferries used – 2
Number of currency exchanges – 3
Bribery attempts – 1
Number of times I have been gifted money – 7
Days on journey to date – 18
Kilometres travelled – in the region of 4,000
Well, this is only the halfway mark on my 100th world record attempt journey, give or take. What will transpire between now and the time this chastity device comes off my body / the end of the world record attempt is anyone's guess. What's your guess?
Why not find out for yourself what new adventures and excitement you can experience when entrapped in your own CB-X Male Chastity device – with 15% off all orders over £40 placed before 31st December 2014 with free UK delivery.