The ship docked up a large river in Banjarmasin. As I walked off onto land and into the bumpy street crisscrossed by motorcycles and old cars, I could feel the device and its attachments swaying erratically in my trousers. The ship journey had been great; I love being at sea – especially on industrial vessels – but this time I was eager to meet a man named Arief Faisal a 15-minute drive away.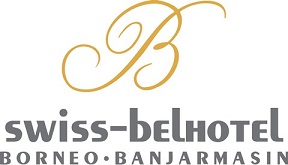 Arief is one of the most proactive general managers I've come across. He was very keen for me to stay in his hotel – the Swiss-BelHotel Banjarmasin, and he told media to come and meet me. And, blow me over, they did! He even had a banner printed with my name on it. Now I'm excited to see what Indonesian media do with the info they've gathered about me. I wonder.
I met plenty of people in the hotel which looks out over river frontage, but only after I'd had my first hot shower in 5 months. It was the most soothing body cleanse I've experienced since departing mainland Australia. Then Arief organized me a delicious meal – just what I needed after being on the road for 4 days. But most of all, I appreciated being able to completely relax and enjoy the hotel comforts before setting off to cross the equator in a few days' time.
Arief was certainly a great host and remarkable – he reminded me of my record breaking handshake event to help take my mind off more 'personal' issues and helping fix my mind set for the arduous tasks ahead.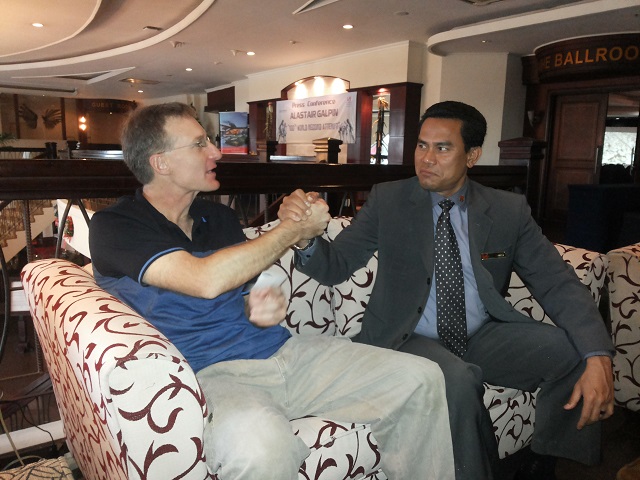 Pages: 1 2