Now that I've completed my biggest world record attempt hitchhiking journey, which was dubbed Chaste in Borneo, I've got to process all the required evidence. Once that's done, we've decided to do something unique.
We're going to offer the public the chance to acquire this CB-3000 male chastity device which I wore for a continuous period of 37 days. If you've been following my blog posts, you'll know that THIS chastity device has some stories to tell!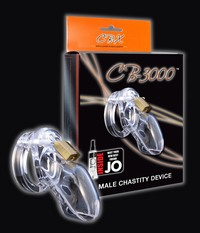 Stay around and you'll soon have the opportunity to lay your hands on this famous (or is it infamous?) plastic device which has been my intimate companion for the whole of my journey. It'll come with plenty of extras you can hold onto as keepsakes to remember what might be the most unique application for a CB-3000 ever.
Certainly it will be a reminder of one of the most trialling of experiences which has attracted a great deal of media attention.
You be the judge of that. And wait for the offer – it won't be long.