I'm less than 24 hours away from leaving on my 100th world record attempt. Right now, I'm in Denpasar, Bali. I'm frantically sorting emails which keep arriving, I've got to sew up my pants because I've lost 8kg during this event's planning and they keep falling down, and I'm charging my electronics. Little duties seem to find me even though I just want to relax!
But there's good stuff ahead. In the morning, I've got to follow an intense procedure to attach the CB-3000 device to my nether regions, and then go through the required world record evidence process. Next I'll be off on a bus-cum-ferry-cum-train-cum-motorcycle trip to the city of Surabaya from where I catch a ro-ro vessel across the Java Sea to Borneo. All this time I'll be chaste.

I love sailing on big vessels, so I'm sure that after the rigours of my first chaste surface trip as part of this world record attempt, I'll enjoy plying the Java Sea aboard the MS Tunas Wisesa 3, owned by Sarana Jasa Bahari (+62-817-939-5625). I wonder how relaxed I'll be though, given that I'll be locked up and there's no way of escaping – unless I'm prepared to embarrass myself by ending the world record attempt early?
When I step off the MS Tunas Wisesa 3 at the Banjarmasin docks, the jungle island awaits me. I'm nervous: really nervous. I've never done something like this before and the pressure's on. But thanks to almost 60 individuals spread across New Zealand, Australia, Indonesia, the USA, the UK, Malaysia and Brunei I'm confident I'll make it.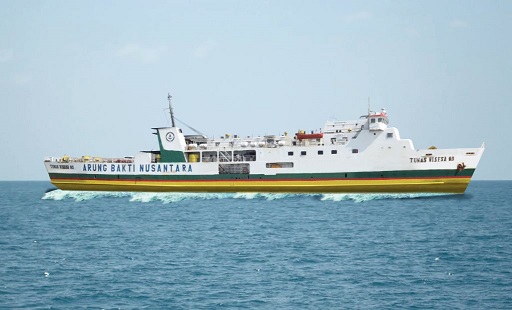 Please everyone, wish me the best of luck. See you somewhere, but I'm not sure where!
For more details about my rather unusual (some might say courageous) world record breaking attempt, see my World Record Chase Website.