How I wish I could – that way, you'd know what this feels like. I've been chaste for 49 hours now, and this device is beginning to feel rather uncomfortable. That may simply be because I've never experienced a chastity device before – ever, or should I be concerned? The dull sensation of slight pressure is constant; I want to scratch this device off my pelvis but there's no way I can.
We all know that relationships come in all shapes and sizes (as do sex toys!) and well, I've given all that kissing and hugging a go, and so I am sure that I can grin and bear this new aspect of having a chaste relationship.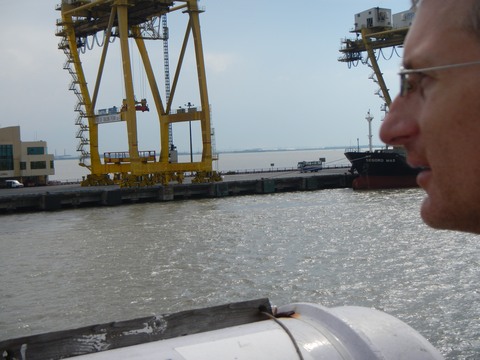 "Oh Alastair", is all I can say to myself. I got myself into this situation and I will get myself out of it! Just you watch. I long for the publicity, but how am I going to survive with this dangling cage on me for weeks on end? The device on its own is nice and comfy, but it's the taut fishing line and weight of the blobs of epoxy which are mildly irritating. Have you guys out there got any advice for me? Why not comment on this blog post.
This aside, I'm now at sea, being gently rocked as the vessel plies north toward the equator. I'm lying on a large mattress in my berth (the captain kindly upgraded me), sorting through hundreds of photos and dozens of video clips I've been taking.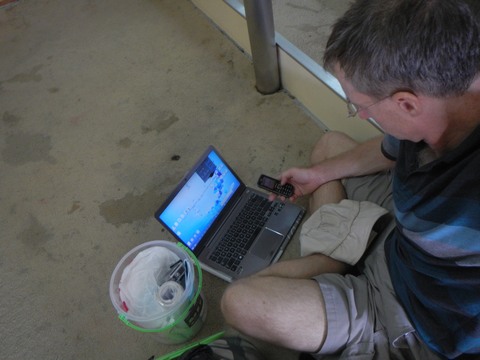 I'm trying hard to concentrate, but it's not easy when such an important part of your anatomy is caged and you can feel it. I should have maybe considered
If this constant low-level irritation doesn't stop, I wonder if I'll lose my temper with it? No, oh please no – I can't afford to fail my 100th world record attempt for such a stupid reason.
Pages: 1 2