In less than 18 hours, my 100th world record attempt will have begun. Naturally I'm apprehensive. For starters, do you know how large the island of Borneo is? The dangers are many, from criminals to speedboat accidents and malaria. I'll face all those risks, but they don't worry me as much as the following.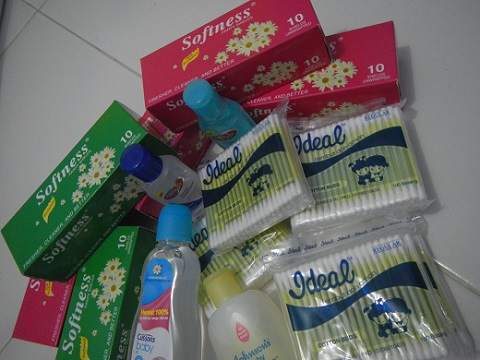 Wearing a male chastity device is a big step for a man – well, it is for me anyway. I've only got one of some organs, and I'm about to cage mine. I've got a large bag of recommended cleaning items including cotton buds, which have already proven very useful during my practising time. If I don't clean my nether regions frequently, I'll stand a chance of getting a bacterial infection, which can lead to a bladder infection, and that can become a kidney infection. Sound nice? Learning that was enough to send me into the closest pharmacy within an hour.
Straightforward cleaning is not actually my issue: it's the circumstances in which I've got to clean myself which concern me. To ensure the device is inescapable, I'll have it locked onto me of course. In addition, I'll be using epoxy glue to fasten heavy-duty fishing line to the device, then lead it around my waist, through my legs at the top, and then back to the device where it'll be secured with epoxy glue as well. The fishing line has got to be reasonably tight – not to constrict blood flow in my legs and waist, but to ensure I (or anyone else for that matter) can't pull the device off forcefully.
Buried in the hardened epoxy glue will be signatures of witnesses. Neither they, nor the fishing line, can be discarded or severed at all (but there is allowance in the rules for a single official medical check if necessary). If these exact signatures are not revealed – still glued to the unbroken length of fishing line between the 2 epoxy glue end points – when the device is finally removed, it will be evident that the system has been tampered with. In that case, the world record fails.
Pages: 1 2