The 4×4 rolled into Tawau down a wide carriageway almost 30km long. What on earth a small city needs such a grand entry for I had no idea. I lie – I think I do know, in fact: town planners love to think 20, 50, 100 years into the future. And they seem to draw job satisfaction from planning urbanity nobody else can dream of. My suspicion is that Tawau dreams of becoming a megacity, but that frightens me.
From my brief passing-through, it seemed to me that the Tawau region's economy is heavily and directly dependent on primary industries – extraction, conversion and processing of natural resources. Does this mean Tawau's ambitions are to intensify local and regional environmental destruction to grow the economy – and the city – further? If so, academics will have a great deal to say on that matter, and so do I – but not in this blog post.
I met up with an expatriate English teacher whose colourfully-natured male-only house residents treated me well. Conversation gradually led to the subject of chastity and related matters which I steered onto other topics as tactfully as I could.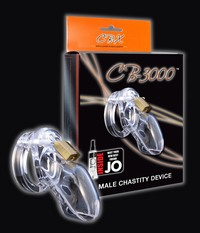 At the same time, the epoxy-smeared CB-3000 and the attached fishing line were making it awkward for me to sit still for long. So I found myself doing a lot of pelvic shuffling on my dining table chair – a little anti-social, I admit, but hardly avoidable on such a long journey. Luckily I didn't experience a pinch from the fishing line or I may have had everyone present wanting to attend to my injuries.
One of the friendly occupants acted as my local guide, helping to get me to a waypoint so I could take evidence for the world record attempt, and then assisting me with translations while getting my international ferry ticket sorted. The ferry out of Malaysia and across to Tarakan in Indonesia was dreadfully expensive, but a vital step in my journey because there simply was no alternative.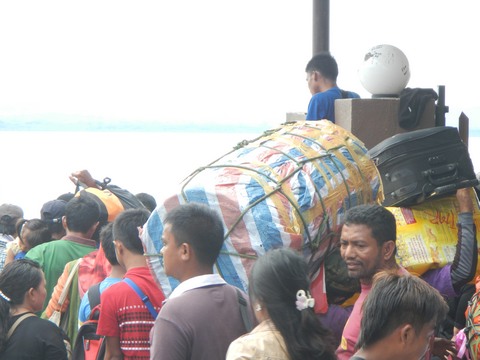 With my ticket in hand, I made my way down the gangplank and to my surprise, found I was about to board a large speedboat of sorts – powered by a row of massive engines. As the ocean-going beast pulled away from the jetty, overladen with luggage of all shapes and sizes, its torque capability became evident. The stern dug into the water while its bow rose in a defiant pose over the watery expanse ahead. And in this position we sped at a phenomenal speed, across the surface to Indonesia.