With my independent witnesses, at a house in western Denpasar, I followed the world record rules as I placed the chastity device onto my body. It was quite an involved process and far more complicated than putting it on in the normal way. The lock has the key stuck to it with epoxy glue, and the fishing line around my waste / through my legs has also been attached with epoxy to the device.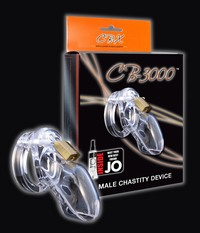 It's hardly looking saleable any longer!
Once on, and once I'd completed the required administration, my friends took me off to meet the bus. It was a long drive 520-odd km to Surabaya in East Java, which included a short inter-island ferry sail – a total of 11 hours. I arrived in the rain at 5am. Where I hopped off the bus was a mosque, and once again I had the pleasure of listening to the imam calling local Muslims to prayer. Huge rats scurried back and forth alongside the kindergarten where I waited for my host to wake. And soon he did.

Anugrah of Dreamland Organizer (misteranugrah @ gmail.com / 081 234 939 377), a company which provides tours around East Java, flung open his front door and welcomed me inside. Within an hour, he'd decided to show me around the city, including Indonesia's biggest zoo and a grounded submarine converted into a museum. I volunteered an English lesson at the local school, after which Anugrah and I sped to the ferry dock at 70km/h! We were literally the fastest scooter on the road. And after it all, the ship was delayed, but that provided me an opportunity to sort through dozens of video clips and hundreds of photos I've been taking. I've had the video rolling in cars, on a ferry, on scooters and on foot. Look out for it when I'm able to upload snippets.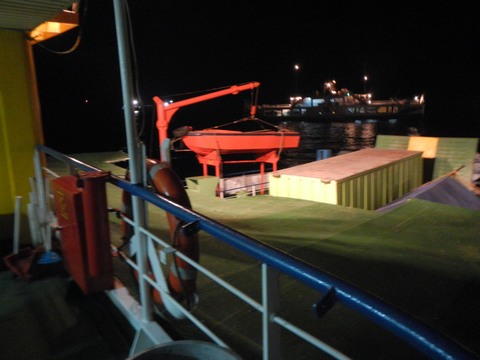 A media conference has been arranged for me when I arrive in the city of Banjarmasin, but I'm not sure what time this ship will dock there. Nevertheless, it's terrifically exciting to be undertaking this journey; I'm meeting great people everywhere and am seeing so much that's new. I love it.
Pages: 1 2