From Swiss-BelHotel Banjarmasin, I was taken to Palangkaraya thanks to a lift organised by Denny Prastowo of Honda Trio Motor Banjarmasin. How kind and thoughtful of him. But that was only the start of my experience with Honda in Kalimantan.
Through my mystery sickness in the city of Palangkaraya, Honda was there. It's as if I was guided and followed by good people whose brief it was to care for me. This doesn't happen often, but when it does, the feeling it creates is deep and good.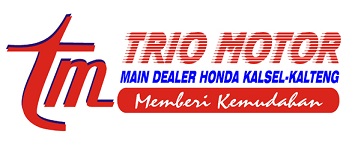 I'm here in the main Honda office in the city, which is part of a group called PT Trio Motor (www.triomotor.co.id / (0536) 322 3898) . Staff know I'm attempting my 100th world record and they're very tolerant of my sporadic twitching and fumbling with my device. I'm being well looked after; after all I stayed with Honda's Denny Yohanes Oraplean last night and he went out of his way to look out for me all the time.
One thing's for sure. If Honda had not communicated internally about me between Banjarmasin and Palangkaraya, I may have got sick on the street and been highly vulnerable to thieves. You know, I'm starting to like this place known to the rest of the earth as Borneo. The people are very different to those in Bali, where I began my chaste journey. Back there, the overwhelming atmosphere was one of greed and sleaze. Here in Kalimantan, people are so approachable, and I've not encountered a single Bornean with an ulterior motive. Now isn't that terrific? The best example I can give you is how staff at Honda Banjarmasin and Honda Palangkaraya have been treating me.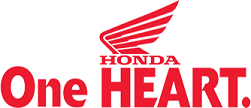 This is a nice spot, but I suppose it'd be nicer if I wasn't being pinched down there by heavy fishing line and scratched by rock-hard epoxy. So perhaps I'm not seeing Kalimantan's true colours, given that I'm anything but well at present. Nevertheless, I'm comfortable amongst these people. And the ones to make me feel right at home have all been from Honda Palangkaraya. To me, that's good PR… Look, I'm telling you and if you live in Kalimantan, hopefully you'll remember the name "Honda" when you need to get around.