You know, I spent between 4 and 6 weeks planning this world record attempt. It wasn't easy. As happens with project management, no matter what I tried to arrange, challenges popped up. Most of the project foundations I had to set up were inter-linked, meaning that when one thing went awry others would follow. It took a considerable amount of juggling skill to guide plans the way I wanted them to end up.
But I managed. I had to sort out the world record-related aspect which included working with the rules, deal with media, write and write until the tips of my fingers hurt, draw up documents of various sorts, calculate distances, map stop-overs and waypoints, approach over a hundred households for accommodation in carefully selected venues, research and then get into the habit of keeping my flesh clean in the device, get help with translations, and make arrangements with transport companies along the route. At the same time, I had to prepare the blog and website content which I'd then need to keep inputting to, notify people of my plans and expected timeframes, buy health-related items, seal most of what I intended to carry against heavy rain, reply to hundreds of text messages that never seemed to stop arriving, confirm and reconfirm plans with interested parties who needed to know, and find out about border and visa matters to be followed. I did not want this particular world record attempt to turn into a banana skin, especially as it was all about protecting a very personal part of my body and keeping it chaste.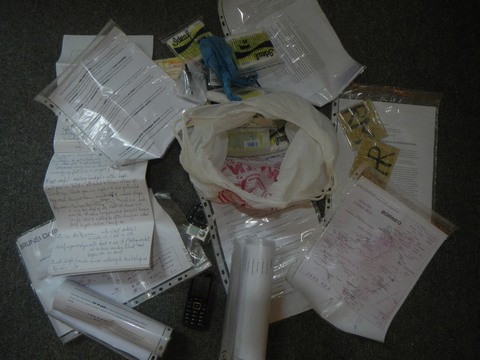 I had to make hard and soft copies of all necessary info, find and buy odd items I knew I'd need, postpone my non-event affairs to give me time to undertake this challenge, delegate background duties to others on my team, write media releases and deal with companies directly involved. I remember there was more too. There were days I thought I'd not get this right. But I'm a fighter when it comes to world records and I did not give up.
Pages: 1 2